An annual event showcasing German tradition at its finest.
The 4th Saturday in October
Hosted by the Round Top Schützen Verein
at the historic Round Top Rifle Hall
An all day event from 11 AM to 8 PM
with official Keg Tapping taking place at noon
Quality German Biers
Delicious Kassler, Wurst & Kraut
Free concert under the outdoor pavilion
Past Bands have included:
Round Top Brass Band
Enzian Buam Alpine Yodelers
Auf Geht's!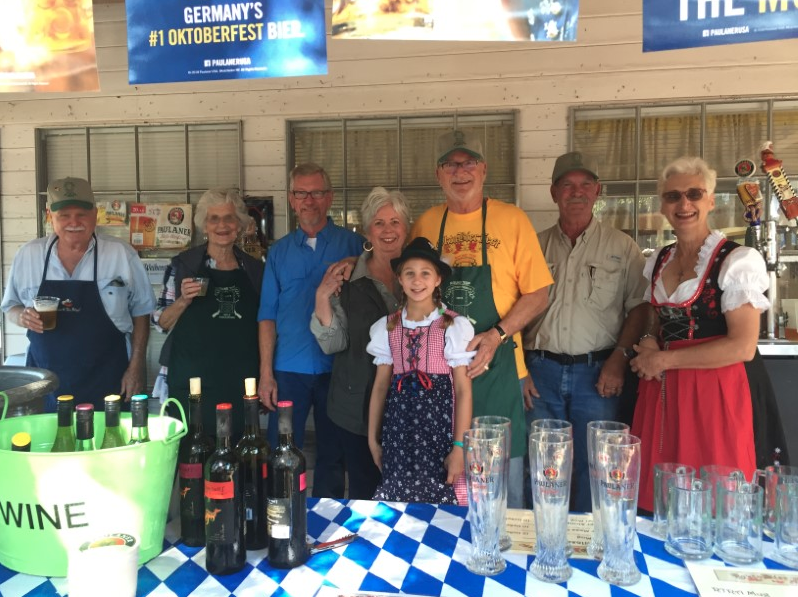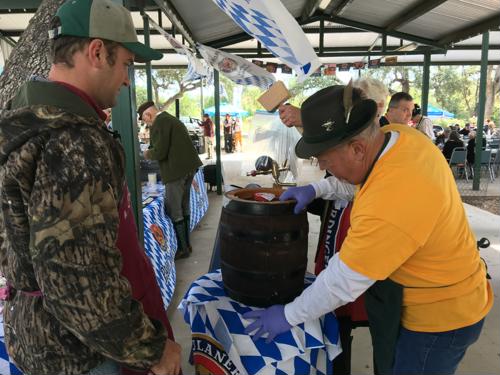 A Good Time to Be Had By All
Visitors come from near and far to join in on the OktoBierFest festivities. We hope you'll join us next year!
Great German bier and yummy food.
The Round Top Brass Band, Auf Geht's and Enzian Buam kept the crowd entertained all day.
MassKrugstemmen - Stein Holding Contest
The stein holding contest is a fan favorite.  This year the women "outheld" the men, albeit with a slightly smaller glass....
In the men's division, Clayton Weishuhn outlasted 10 other contestants, holding on for 3 minuntes and 45 seconds.
The women's division went for almost 3 times as long, culminating in a tense standoff between LaVerne Albers and Kelly Vitek who outlasted the other 14 contestants.  In the end, Kelly was declared the victor, holding her stein for 9 minutes and 45 seconds!
Congrats to Clayton and Kelly!